Meet our new Sea Rangers
The Sea Ranger Bootcamp is all finished for another year, which means it's time to announce our new Sea Rangers.
Following this years Bootcamp and the 20 people that completed it, these 8 young people have been employed to be our Sea Rangers for the next year. They've all since completed some further basic training and first aid qualifications and are now ready to take on any challenge the North Sea throws at them.
Let's meet them…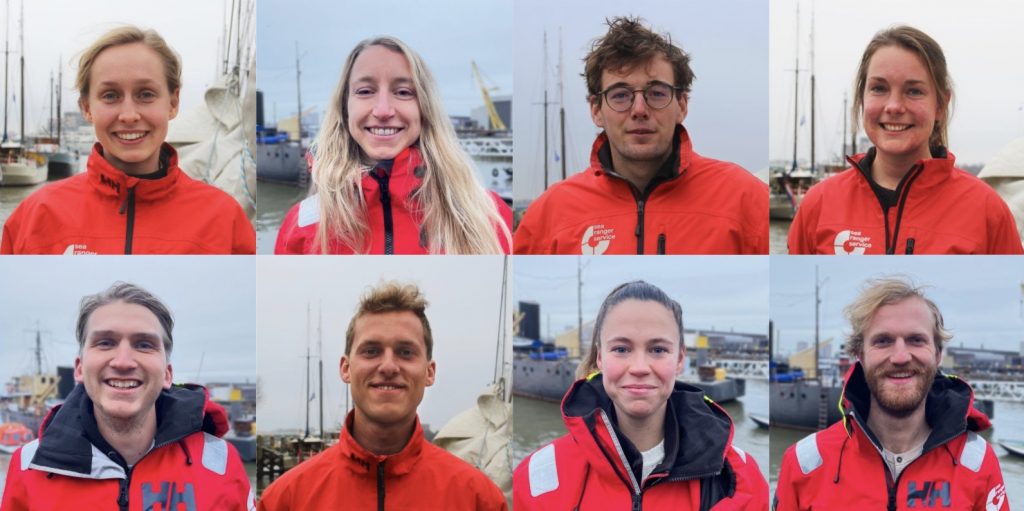 Michelle Geraerts
The waves, life at sea and below surface Michelle has always found enchanting. After years of studying psychology and philosophy she decided to dive into a new adventure. Her love for the sea and passion for sailing makes working for the Sea Ranger Service a dream that became reality.
---
Sophie Hankinson
As she loves to be outdoors and studied Sustainable Development, Sophie found a job that fits perfectly with these two interests. When she is not on board working as a Sea Ranger, you can find Sophie taking training in Krav Maga, practicing photography, jogging, surfing, or sitting in a comfy chair with a good book.
---
Tim Moons
As a Sea Ranger Tim hopes to improve the wellbeing of the sea, and inspire people to do the same. When not working as a Sea Ranger, Tim spends time at his theatre club where he likes to do improvisation exercises and help directors with their plays. Furthermore he enjoys exercise, specifically rock climbing and running.
---
Susan van Ewijk
For a long time, Susan has been looking for a way to protect the waves that she loves to surf, in a job that aims to make a positive impact. At the Sea Ranger Service it all comes together and she is excited to embark on this new adventure.
---
Bart Stegewerns
With an academic background in product design, Bart's presence at sea might seem a little off-track. It makes sense when you know he has been instilled with a passion for sailing, which leaves him restless on land. He joined the Sea Ranger Service to combine this passion, with working for a better future for our oceans. He spends his free time taking part in regattas, and passing on this passion to children at Scheveningen.
---
Mathieu Van Steenberghe
As a surfer, it comes natural for Mathieu to concern himself with the welfare of the ocean, and everything that relies on it. Now, he can put his abundance of energy into the Sea Ranger Service, and contribute to change on a bigger scale.
---
Nina Hubers
After working in an office, Nina discovered she would be better suited in a hands on job. Whilst traveling she found a love for diving and the ocean. After working as a beach lifeguard she knew for sure she needed a job that involved her love of the water, and found what she was looking for in becoming a Sea Ranger.
---
Tim Commandeur
During his holidays Tim enjoys seeking out adventure in the shape of climbing, cycling, or skiing. He has trouble sticking to one hobby and in his free time you'll find him playing guitar, taking analogue photographs, or fixing up an old watch. After studying Electrical Engineering he is looking forward to switching it up and exploring the world of sailing aboard the Fantastiko as a Sea Ranger.
Make sure you are following our social accounts so you don't miss an update from their important work at sea.