Marine science capacity building
Sea Rangers are since 2018 involved in supporting a variety of marine science programmes, with additional capacity at sea. Water samples are taken by Sea Rangers in aid of research on plastics pollution, to record weather observations or to monitor wildlife. The Sea Ranger Service currently works to aid research programmes of NIOZ and KNMI.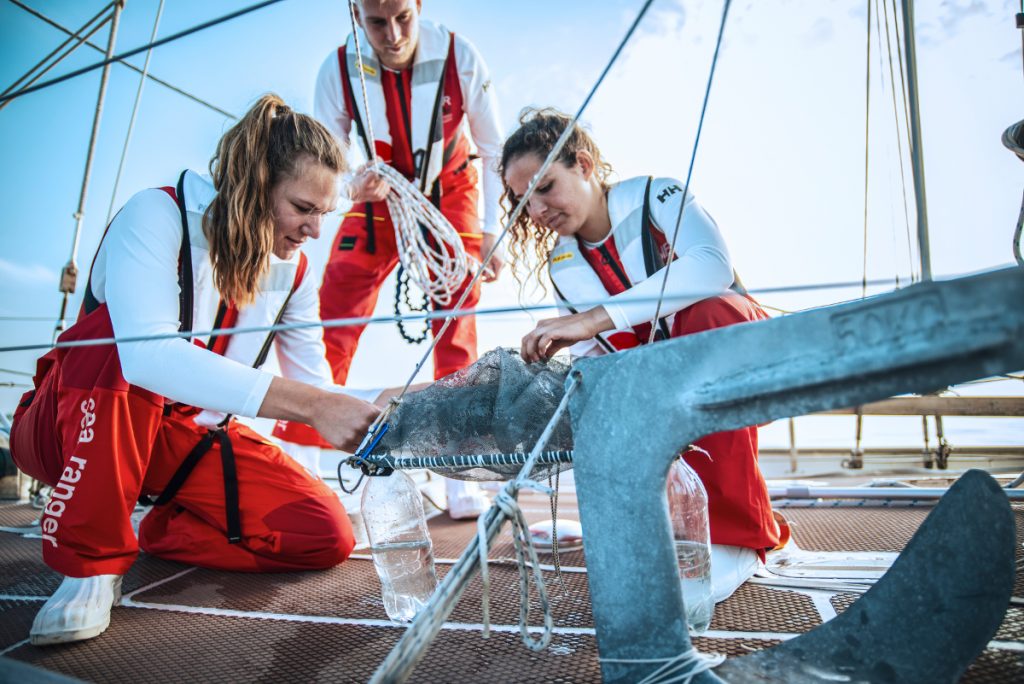 New research projects are currently in preparation, expected to launch in late 2020 and in 2021. The work area for the Sea Ranger Service is currently limited to the North Sea.

Do you have a need for marine science capacity in the North Sea? Please contact us for more information on how we may assist you.
< return to Offshore Services or Conservation